Barry back home, to campaign after quarantine | News Extra
The United National Congress' (UNC) candidate for Princes Town Barry Padarath is back home.
He returned on a connecting flight from Miami to Antigua and then to Trinidad with his infant daughter on Saturday.
He will remain in quarantine for 14 days.
Padarath, who boarded a flight to Miami just before the Trinidad and Tobago borders closed on March 22, will contest the Princes Town seat in the August 10 general election. He appeared before a virtual screening last month and was selected as the UNC candidate.
In an interview with the Express on Saturday night, Padarath said, "I travelled from Miami to Antigua, overnighted in Antigua and then took a small aircraft to TT. It has been a grueling experience but I am happy to be home," he said.
Padarath was granted exemption for himself and his one-year-old daughter, a United States citizen.
He said, "It is a bittersweet feeling as I am very much aware that there are so many Trinis stranded around the world desperate to come home."
Padarath said he was accompanied by a Trinidadian couple and newborn baby, who were also stranded in the US.
"I was happy to bring a Trini family that was stuck in the US with a newborn back with me. But I wish I could have helped more. People from as far as Qatar reached out to me," he said.
Padarath said he was looking forward to launching his 2010 general election campaign in Princes Town.
He said, "In 2015 general election I was last the candidate to be named. I had 14 days to campaign. By the time I come out of quarantine I would have more days than I did the last time to campaign."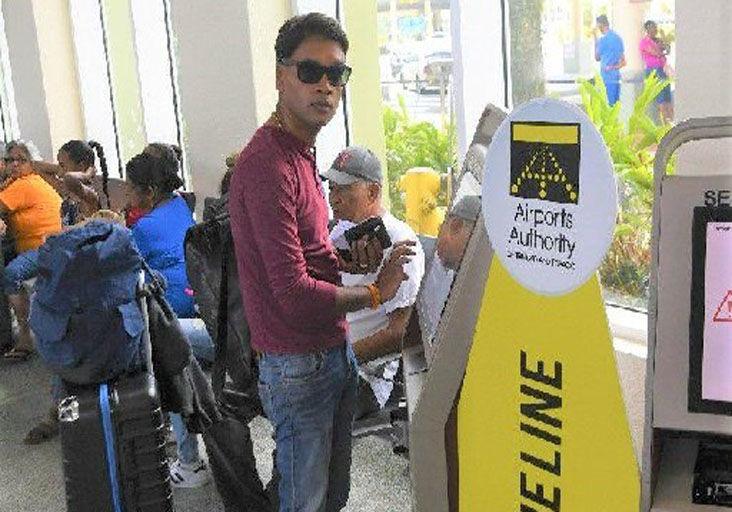 Padarath said he had been walking his constituency for the past five years holding cottage meetings and meeting constituents.
"I have been a very visible and outspoken MP therefore I am confident that the work I have done would speak for itself. I ensured that in Princes Town our house was in order for a general election a long time ago as we are also prepared to assist in other constituencies," he said.
Padarath was initially scheduled to fly to Trinidad on board a private charter, Blissful Jets.
However, although Padarath had an exemption to enter Trinidad, the other passengers did not.
The flight was cancelled and Padarath had to make alternative arrangements.
Padarath has since dismissed allegations that he was being investigated by the Financial Intelligence Unit (FIU) and denied claims that his accounts had been flagged.
He also dismissed reports that he was involved in a heated exchange with UNC political leader Kamla Persad-Bissessar over the pending investigations into his finances.