Artistically Extravagant Sneakers : Extravagant Sneakers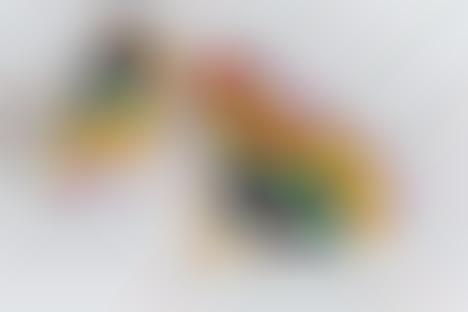 Mr. Bailey creates a pair of truly outlandish and extravagant sneakers. Their design is artistically informed, drawing inspiration from the vibrant aesthetic of one of the most successful artist of the 21st century — Takashi Murakami.
The extravagant sneakers nod to the composition of 'The Simple Things' which is a sculpture that Murakami completed in collaboration with Pharrell. Mr. Bailey's design boasts a black outer bootie that can be removed to reveal a colorfully whimsical upper. The sole of the footwear is adorned with playful spikes that signify "gigantic teeth." This motif ties the extravagant sneakers closely to the sculpture that they reference.
There are only three pairs available of this artistic footwear endeavor. One of them is spoken for by Takashi himself. The shoes appear to be "100% wearable."
Image Credit: Mr. Bailey/ John Chen