AR Uniform Updates : AR Lens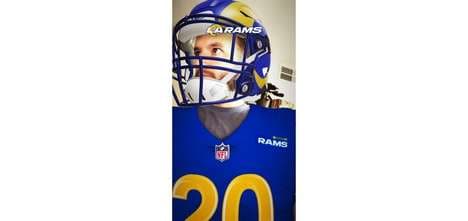 The LA Rams recently revealed a new uniform along with a new interactive AR lens. The AR lens is available for all Snapchat users around the world, including on desktop and it is compatible with video chats. Users can try o the team uniform using the AR lens. However, users can also turn the camera to see how the jersey will look on two different active players, including the quarterback Jared Goff and a defensive lineman named Arron Donald. The lens also features audio content form the LA Rams stadium announcer, as well as crowd noise.
Overall the AR content provides an interactive way for fans to celebrate the unveiling of new uniforms. Additionally, the platform has a user base of mostly younger demographics, allowing the team to attract younger fans.
Image Credit: Snap