Anti-Crack Smartphone Protectors : 3D Impact Screen Protector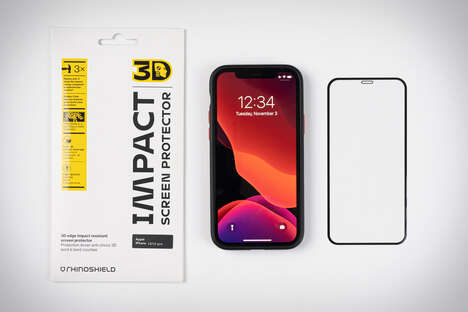 The RhinoShield 3D Impact Screen Protector is a durable screen protector for smartphone users that will enable them to keep their device looking like new thanks to an impressive design and construction. The protector works by being applied to the screen and will immediately go to work offering protection from impact, scratches, liquids, smudges, fingerprints and more. The unit is focused on delivering a glass-like finish that is achieved using an engineered polymer to maintain the look and feel of high-quality glass without having to worry about cracking.
The RhinoShield 3D Impact Screen Protector comes backed by a lifetime warranty and is intended to never crack with use to make it well-suited for the life of the device.