AI-Powered Video Conference Systems : Cisco Webex Desk Pro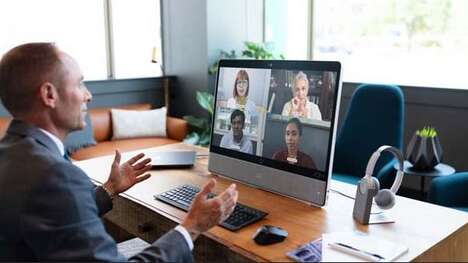 More professionals are meeting with their colleagues virtually than ever, so the Cisco Webex Desk Pro is positioned as a dedicated solution to help make the process a whole lot easier and stress-free. The interactive touchscreen system works by being set up and will immediately go to work broadcasting a crisp, clear image of the user while also providing them with 4K resolution for seeing other participants. The multitouch screen will allow users to interact with the various settings and more.
The Cisco Webex Desk Pro makes use of artificial intelligence (AI) in order to automatically optimize the teleconferencing experience to be comfortable, convenient and clear for all participants. This is further enhanced with a self-adjusting camera, noice suppression technology and more.