Adjustable Ergonomic Gamer Desks : couch gaming desk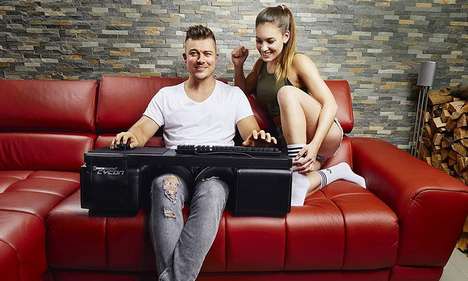 Partaking in a round of leisure gaming or eSports usually means sitting on the couch for extended periods of time, which is something the Couchmaster Cycon couch gaming desk is designed to change. The desk features an ergonomic design that can be adjusted to the needs of the gamer and will immediately go to work providing the perfect place to position keyboards, a mouse and more. The unit also features a USB 3.0 hub built into the desk that can be used for keeping up to four devices connected at the same time.
The Couchmaster Cycon couch gaming desk is also outfitted with an internal cable management system and a freely adjustable upper section for maintaining total organization.