Adaptive Soundbar Releases : Sonos Arc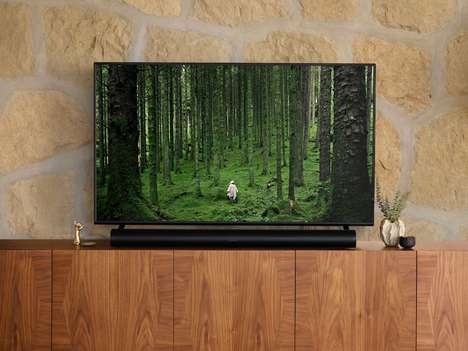 Sonos recently announced a new soundbar product, named the Sonos Arc. The Sonos Arc is a high-end soundbar that is compatible with Dolby Atmos and measures in at 45-inches. The unit is bigger than previous soundbars from the company, in order to account for the larger TVs that are currently being produced.
The Sonos Arc also has the capability to adjust tuning based on what is being played, in order to dispense top quality audio feedback. The unit is also equipped with an HDMI eARC, which can connect to the user's TV. Sono's new soundbar s also compatible with voice assistants including Amazon's Alexa and Google's Assistant.
Sonos priced the unit at $799, and it will be released to consumers on June 10th. However, presale options are available.
Image Credit: Sonos