18 Privacy-Focused Devices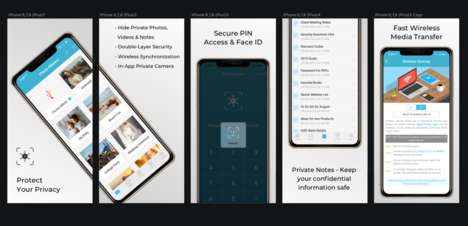 Ranging from microphone-jamming bracelets to data privacy chat apps, those concerned about their personal details may be drawn to this list of privacy-focused devices. These platforms and tools boast a variety of unique benefits that will keep valuable information safe and secure.
Notably, the 'Millijoin' messenger app which allows users to communicate worry-free. The platform does not analyze the user's data to display targeted ads or selling this personal information to third-party companies. Another ideal solution to those concerned about data sharing from apps is the enclayve block which stores data internally to maintain your privacy. Users can also invite others to join, building a network-of-networks that can be connected, disconnected, and controlled by the individual.