15 Isolated Dining Experiences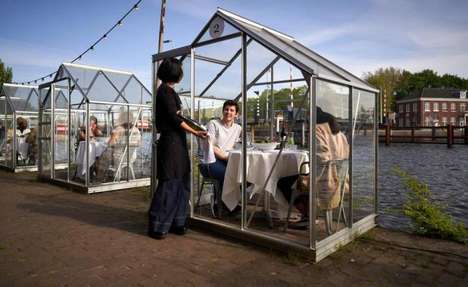 In the interest of public health and safety, restaurants in countries around the world temporarily closed their dine-in sections and made the switch to offering only takeout and delivery—now, as restaurants are reopening, some are introducing isolated dining experiences. While some restaurants are going totally digital and offering a sense of connection for those who feel safest at home, other patrons are eager to get back into the world in a safe way.
As part of multi-phase reopening plans, there will still be limits imposed on the number of people that can gather, especially within indoor spaces. As such, some restaurants are adapting quickly by offering open-air dining experiences with enclosed booths for small groups of guests or even going the route of creating single-person dining experiences.